There are so many factors that go into planning a wedding venue – availability, budget, the number of guests, the type of food you'll serve. And for those that opt for an outdoor wedding, the time of year you get married seems to be one of the biggest factors when it comes to your big day.
We don't think that seasonal weather should get in the way of your nuptials, so we've compiled a list of items and details that will make your guests comfortable in the elements and relieve you of some unnecessary stress.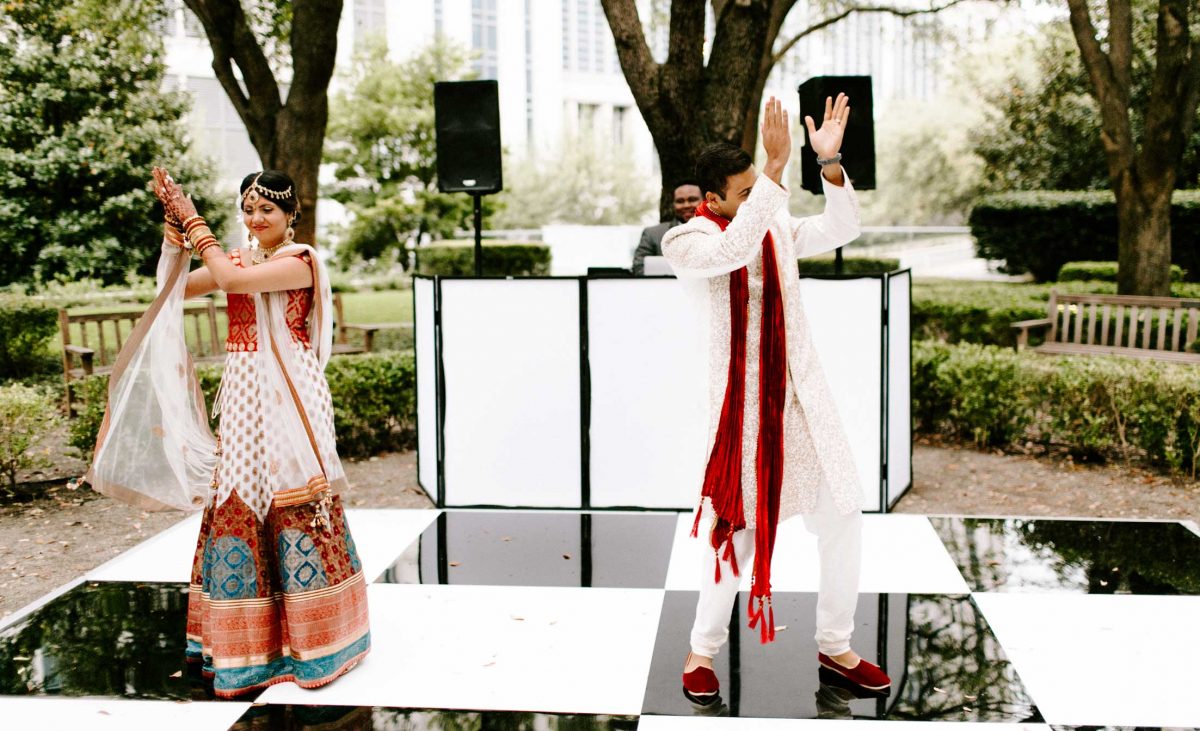 Plan your wedding with the details in mind.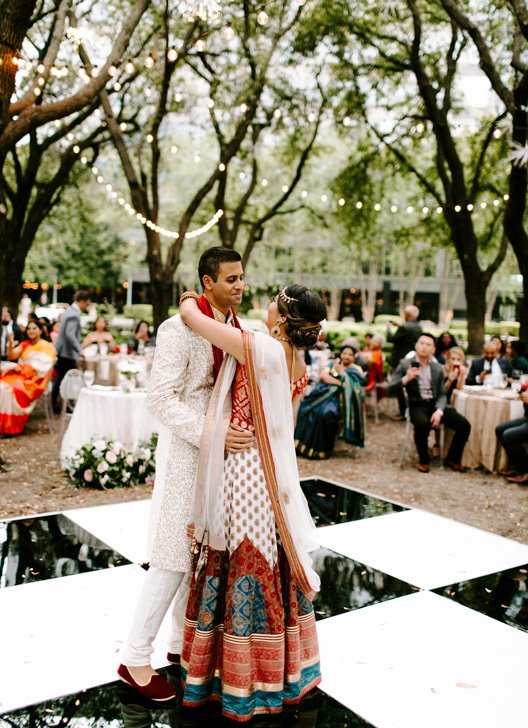 Depending on the forecast, provide blankets at the end of the aisles in case it gets chilly in the evening. Or if it is supposed to be unseasonably warm (because after all, we live in Texas), provide fans or parasols for your guests to compensate for the heat.
Include hot drinks during cocktail hour, like hot cider or irish coffee, in addition to your regular bar menu items, to keep your guests cozy while waiting for the reception to begin.
Be sure to have a PA system onsite so the wind noise doesn't drown out the volume of your minister or those who give speeches.
Rent portable heaters to put around your table. You may not need them, but it's better to be safe than sorry!
And of course, a designated aisle and dancing space so you can create focal points in your outdoor venue!
Outdoor weddings are a category all their own, but here at Center Stage, we are happy to provide you with everything you need to carve out a beautiful setup, regardless of location! From customized dance floors and aisles to bars and stages, we can help you achieve the outdoor wedding of your dreams!