We recently had the privilege of working with an amazing couple on a custom room flip for their wedding ceremony and reception. It was a two-part flip requiring all custom pieces and a quick turnaround time. Our expert team used cutting-edge technology and premium materials to pull off this dynamic job at the couple's gorgeous venue – the Ritz Carlton.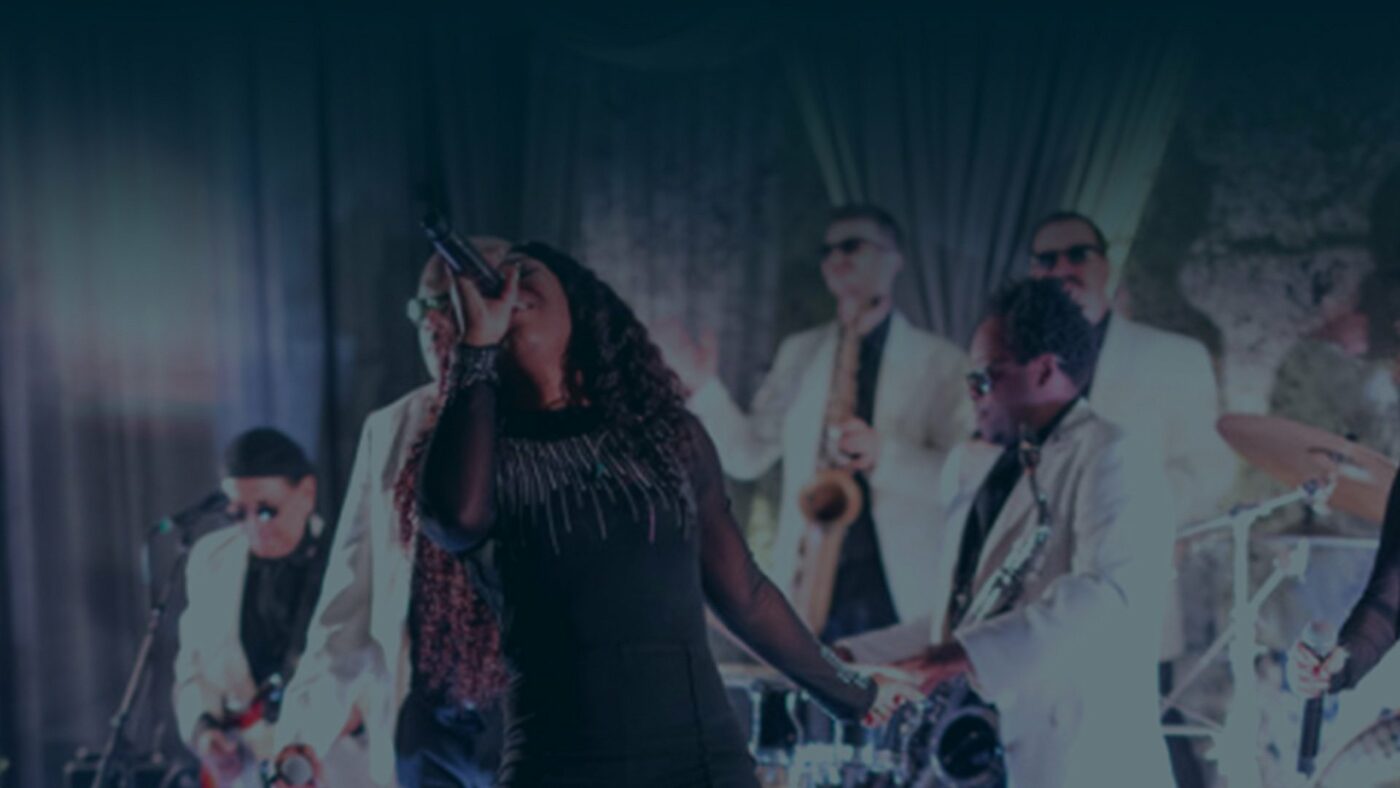 Their wedding started off strong with our white marble, circular ceremonial platform. It had a 16' diameter and conforming steps, designed, built, and installed by our team. Behind the curtains, we hid our 24' semicircular band stage with conforming steps – nobody had any idea it was back there.
As cocktail hour approached, the flip began.
One room, two stages, one incredible night.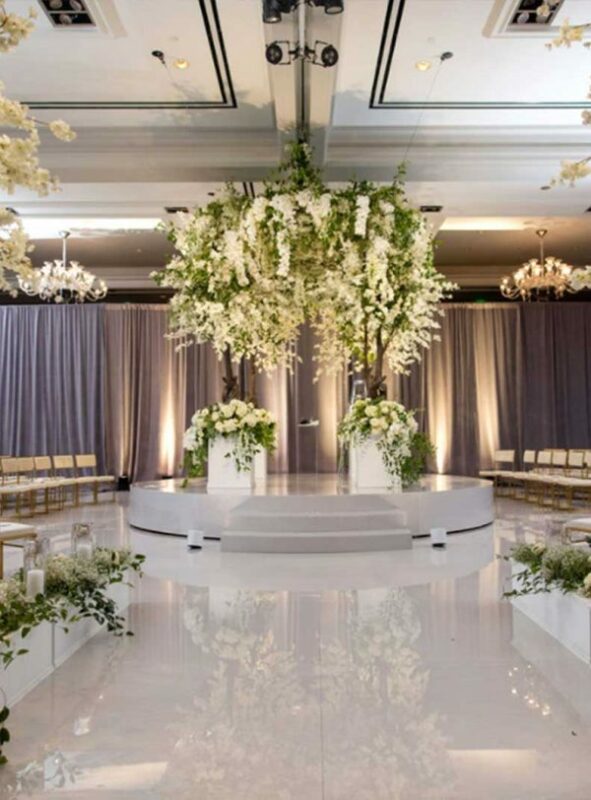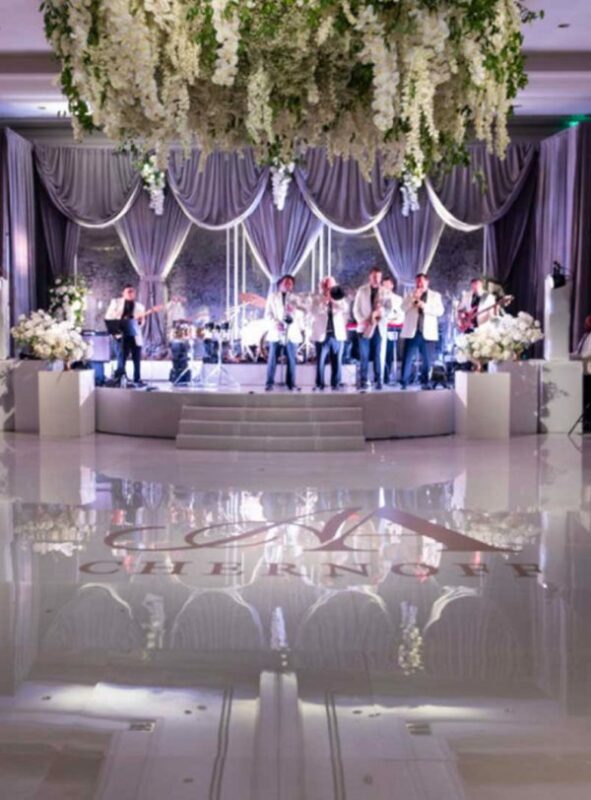 In one hour, we removed the ceremonial platform, revealing the couple's duogram. The curtains were then pulled back, revealing the white marble band stage with conforming steps that was hiding the whole ceremony!
The band took over the stage, and the happily married couple, along with their guests, danced the night away! Another successful and extravagant wedding in the books for our team at Center Stage Floors.
Venue
Ritz Carlton
Photographer
Carter Rose Photography
Planner
Cindy Ray